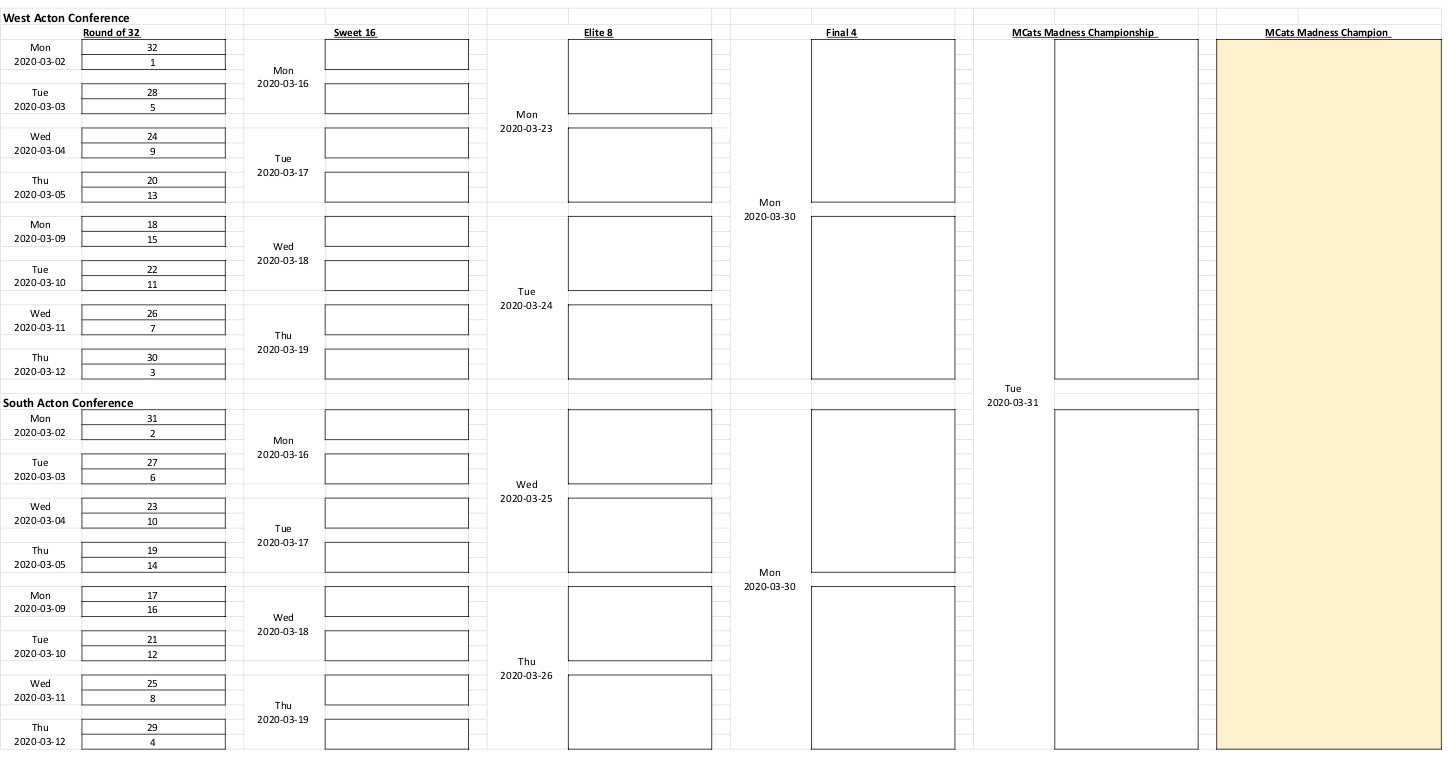 For the month of March, The MCats Band is replacing its website homepage with MCats Madness! To celebrate our 15th anniversary, we, the bandmates, have identified and initially ranked our top 32 recordings, dating back to the first song at our first gig on 2005-03-19.
We are then asking you, our fearless fans, to rank 'em in head-to-head (and more or less daily) contests! Vote with your comments! Vote with your likes! Vote early and vote often, but – for the love of rock 'n' roll – vote! And, to quote David Letterman, "Please, no wagering."
We will then remaster and republish the top tracks on The MCats Band website and The MCats Band Facebook page! Hopefully. Probably. Maybe. We'll do our best. Your mileage may vary.
Respectfully submitted,
Your humble servants,
The MCats Band
P.S. We love you, mans!
---