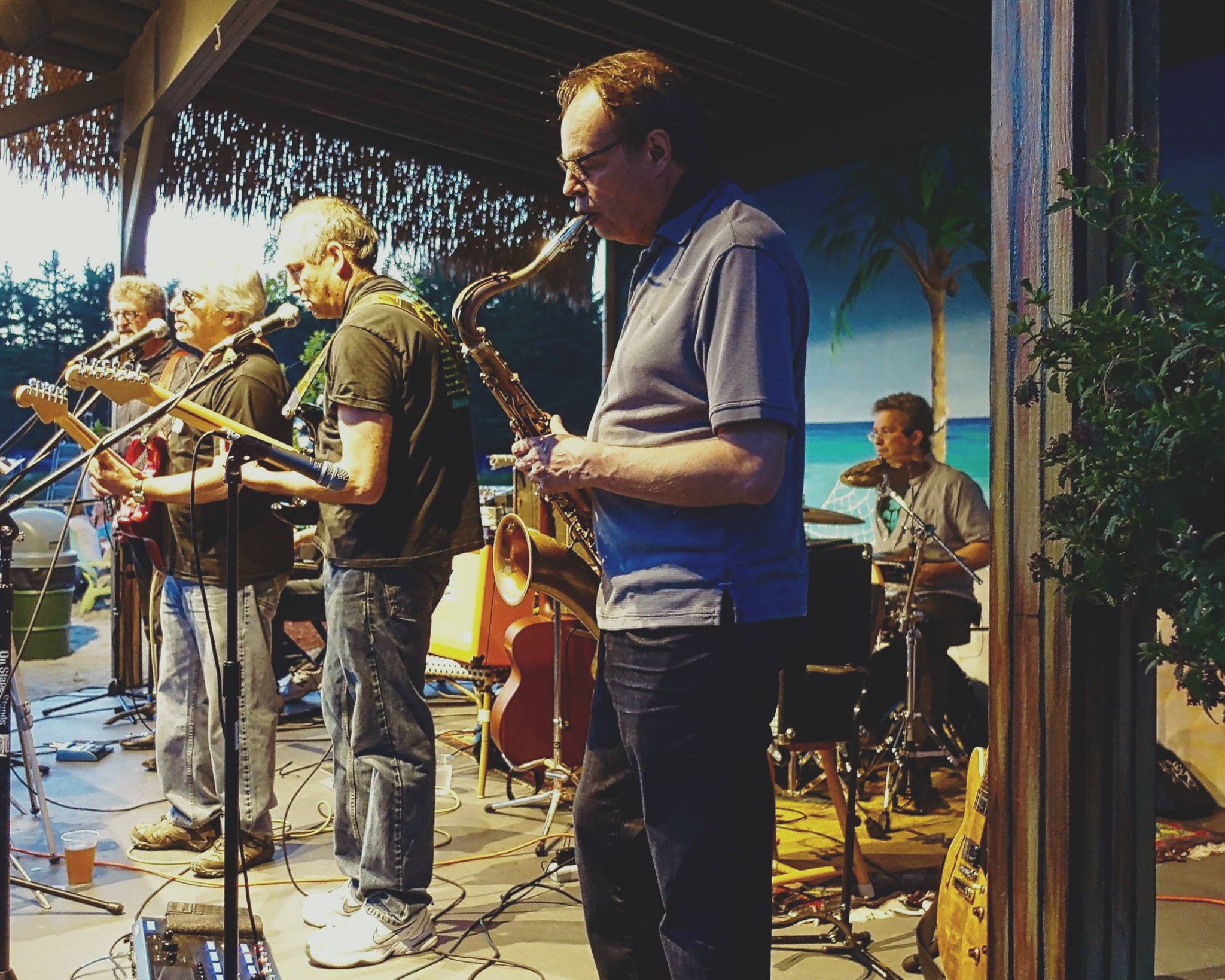 Here's how we promoted this gig:
One month from today, Erik turns 50!

One month and 4 days from today, The MCats Band rocks the Tiki Bar!

So come to Nashoba Valley's outdoor venue, The Sunset Tiki Bar (https://www.skinashoba.com/), on Fri 06/10/16 (7-10ish), hear some cool music, eat some good food (try the steak tips!), and maybe buy a round for the band!

Oh yes, and remind Erik that he is starting his 51st year!

The band has promised to play a short set of "no keys" songs (in honor of Erik's birthday) to allow for mingle time with family and friends.

This is not some cheap recording of The MCats Band.
This is not some tribute band imitation of The MCats Band.
This is the one, the only, ask-for-them-by-name: The MCats Band.

We started playing in 2005 as a one-time gig, and we have never stopped playing!

Hope to see you on June 10th!
The gig was epic! Thanks to all who came out to support the band and celebrate my birthday!
Set 1
It's All Been Done (D)
Centerfield (G)
Breakdown (Am)
Stray Cat Strut (Cm)
500 Miles (E)
Margaritaville (D)
Moondance (A)*
Spooky (E)*
Mustang Sally (C)*
Oye Como Va (A)*
Tequila (E)*
Honky Tonk Women (G)*
Brown Sugar (C)*
Old Time Rock 'n Roll (E)*
Just What I Needed (E)
Sultans of Swing (Dm)
Gimme Three Steps (D)
Bad case of loving you (E)
Can't Get Enough… (C)
Lonely Boy (E)
Psycho Killer (Am)
Same Old Song and…(E)*
* = songs with sax
Set 2
Love Shack (C)
When Will I Be Loved (F) (with Rebecca)
Rock 'n Roll Fantasy (E)
You Wreck Me (D)
Centerfold (G)
Tush (G)
Look Sharp (C)
Just Like Heaven (A)
867-5309 (Jenny) (F#m)
Runnin' Down A Dream (E)
Already Gone (G)