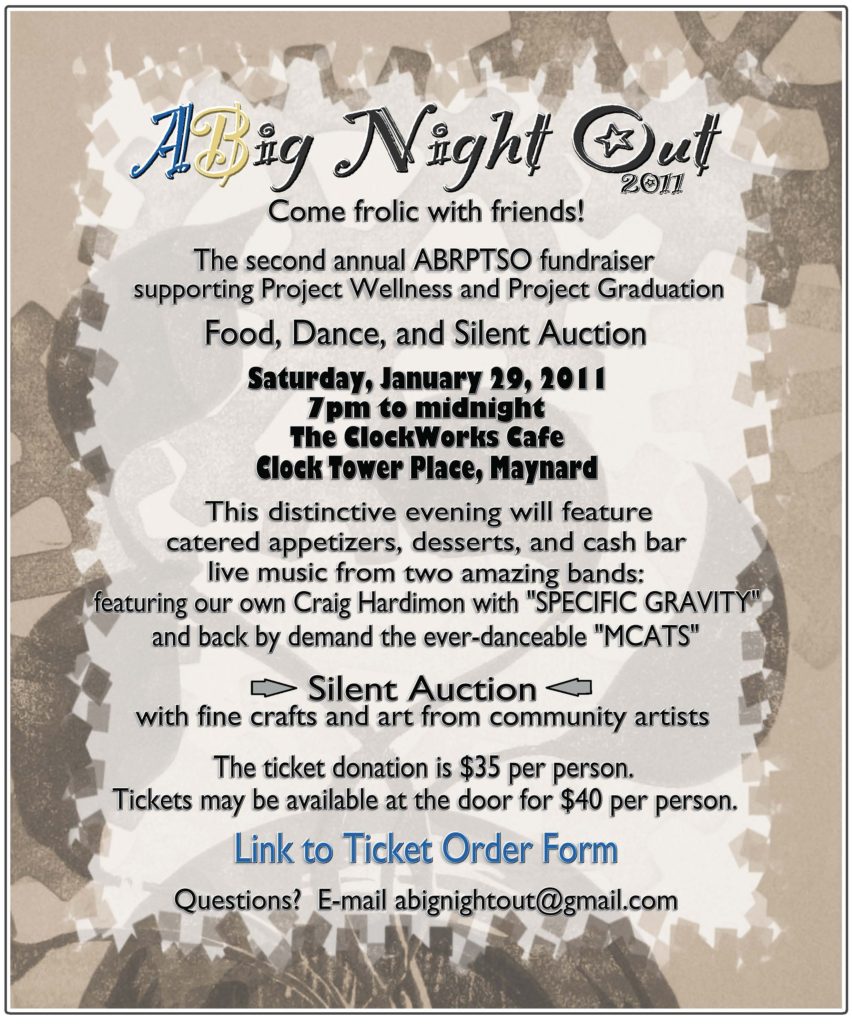 Come frolic with friends!
The second annual ABRPTSO fundraiser supporting Project Wellness and Project Graduation.
Food, Dance, and Silent Auction
Saturday, January 29, 2011
7pm to midnight
The Clockworks Cafe
Clock Tower Place, Maynard
This distinctive evening will feature catered appetizers, desserts, and cash bar, live music from two bands featuring RJ Grey's own Craig Hardimon with Specific Gravity and The MCats Band.
Silent Auction
with find crafts and art from community artists
The ticket donation is $35 per person.
Tickets may be available at the door for $40 per person.
flyer: http://abrptso.ab.mec.edu/pdf/ABNO2011flyer.pdf
tickets: http://abrptso.ab.mec.edu/pdf/ABNO2011_ticket_order_form.pdf
questions: abignightout@gmail.com