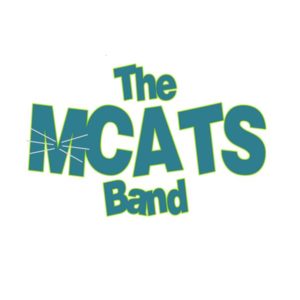 Many people don't realize that The MCats Band is a keyboard/bass/drums-based band, unlike other rock bands, which are mostly guitar-based. As such, our lead and rhythm guitar players (Paul and Jon, respectively) often suffer in silent anonymity.
Well, suffer no more, I say! It's time to give the long-suffering guitar players their due. As such, I have created two animated GIFs (from the awesome Happy Winter Friends gig from 2013, photo credits to Bruce Thatcher), highlighting the epic (but often hidden) guitar faces of Paul and Jon.
Your mission, should you choose to accept it, is to decide who does the guitar face better. Does Paul have the better guitar face? Or does Jon?
Vote by commenting here or on The MCats Band Facebook page. And then we'll arbitrarily decide a winner. The winner gets to sing a song and/or do a guitar solo. Because, you know, the keyboarder, bassist, and drummer can't have all of the fun!