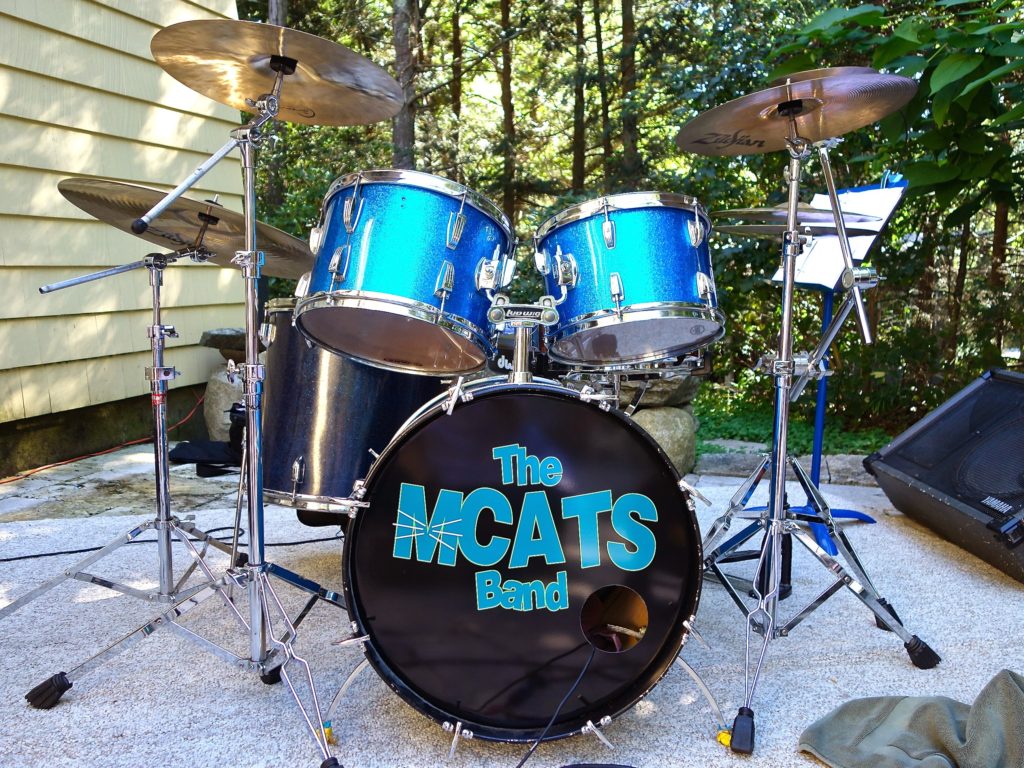 As Eamon and Nancy said in their invite, "As you know, it is a rare event that we have a party, so, we are calling it a Blue Moon Bash!" You had me at party!
For the curious, the last blue moon was 08/31/12 and the next one is 07/31/15. In any event, we don't exactly need a lot or prompting to gig, so gig we did at the Tighe house!
Thanks to Wendy Oltsik, Eamon Tighe, Amy & Chris Miles, and Julie Greenspan for the pics! We love you mans!
Set 1
Breakdown (Am) – Tom Petty & The Heartbreakers
My Best Friend's Girl (F) – The Cars
Stray Cat Strut (Cm) – Stray Cats
Centerfield (G) – John Fogerty
Oye Como Va (A) – Santana
Just What I Needed (E) – The Cars
No Matter What (A) – Badfinger
Tush (G) – ZZ Top
Sultans of Swing (Dm) – Dire Straits
Psycho Killer (Am) – Talking Heads
Set 2.5 (a mashup of sets 2 and 3)
*Old Time Rock and Roll (recorded in F#, play in E) – Bob Seger & The Silver Bullet Band
Bohemian Like You (B) – The Dandy Warhols
Just Like Heaven (A) – The Cure
Honky Tonk Women (G) – The Rolling Stones
Brown Sugar (C) – The Rolling Stones
Can't Get Enough (C) – Bad Company
*Rock 'n' Roll Fantasy (E) – Bad Company
867-5309 (Jenny) (F#m) – Tommy Tutone
(What's So Funny 'Bout) Peace, Love and Understanding (G) – Elvis Costello & The Attractions
You Wreck Me (D) – Tom Petty
Already Gone (G) – Eagles
*Rebel Yell (Bm) – Billy Idol
Runnin Down A Dream (E) – Tom Petty
Love Shack (C) – The B-52's
* = new to us